The Bathroom Remodel Charlotte NC Locals Rely On!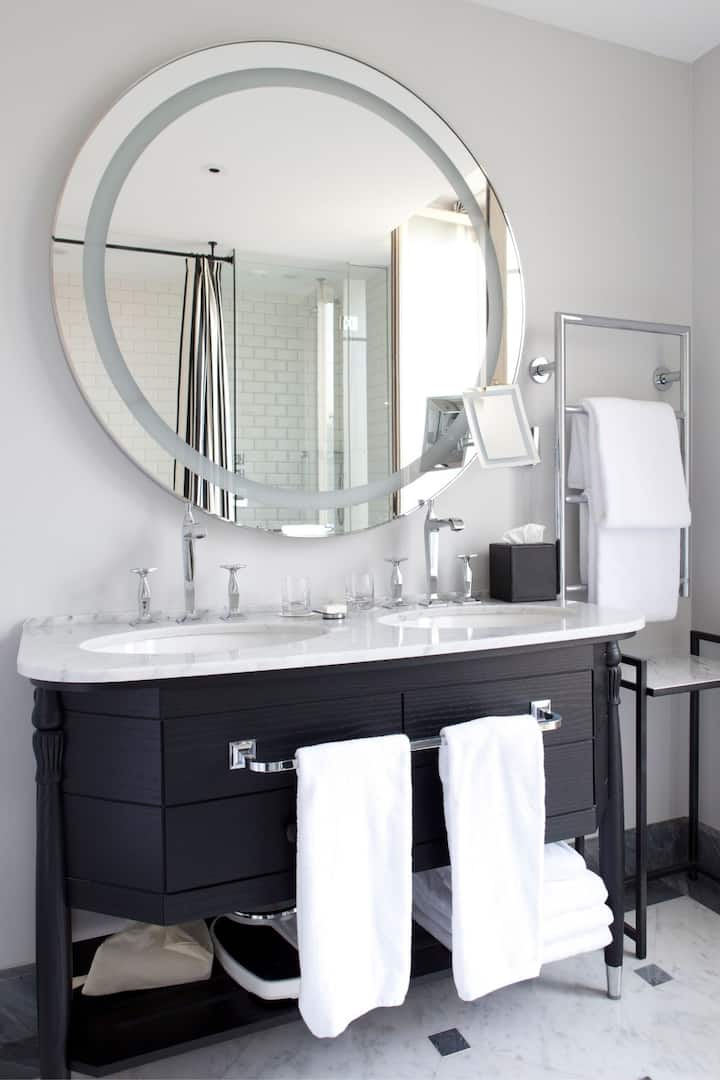 The Bathroom Remodeling Charlotte NC Locals Depend On!
Vanities are an essential part of the bathroom. Not only are vanities important for storage, but a bathroom vanity is usually what ties the whole style together! Today, bathroom vanities are available in many different styles and materials.
When you choose our remodeling contractors Charlotte for vanity installation, you get quality workmanship at reasonable prices.
The Remodel Master Bathroom Charlotte NC Locals Trust On!
If you're interested in installing a vanity in your bathroom, here are a few popular types to look at: 
Vanity Cabinets:

As the name gives away, these are a blend of cabinets and vanities. The top part serves as your vanity where you can keep all your skincare, makeup, and hair care products. Meanwhile, the bottom section serves as storage space for towels or other toiletries. 
Vessel Vanity:

These vanities are a perfect option for people who do not have enough space in their bathrooms for a sink. The sink is installed in the vanity and looks like a bowl. Since these vanities are not very common, having one in your bathroom will make your home unique. 
Floating Vanity:

A floating vanity does not touch the floor and has less storage space than a vanity cabinet. However, it features an interesting design and is perfect for homeowners who might want to keep baskets under their vanities. 
Pedestal Sink Vanity:

Such a vanity also has a pedestal sink in it, adding a vintage touch to the bathroom. Plus, such vanities take up limited space and look great in smaller bathrooms. 
Whichever kind of vanity you decide to get for your bathroom, just show us a picture, and we will bring your vision to life. Get in touch today to learn more about our bathroom remodeling Charlotte NC services.